Adaptogen Alert: Get Your Maca On
with these Amazing Chocolate Chip Cookies
Maca (not to be confused with the Japanese tea matcha) is a Peruvian plant related to the mustard family that grows in an intensely cold, windy, and sun-drenched environment. Its flavor and aroma are akin to butterscotch.
This adaptogen has been used for centuries to improve overall health, fertility, and even children's performance in school. As maca has gone mainstream in the last decade, wellness and holistic health devotees have added it in powder form, to everything from soups to smoothies and even popcorn. Touting its' ability to help with stress, increase energy, manage menopause symptoms, improve mood, lower blood pressure, many people swear by its benefits. Perhaps most notably, maca is credited with the power to help get tired libidos charged up again.
As for research, Peruvian culture has sworn by the benefits of maca for thousands of years, but there haven't been any large-scale studies. A number of researchers are studying how maca could be used to remediate the effects of some anti-depressants on sexual performance and other health issues. There are also several small studies on menopause and depression that have had encouraging results. Dr. Gustavo F. Gonzales, Professor at the Cayetano Heredia Peruvian University, suggests these early clinical trials on maca indicate it has great potential in improving overall health and as a preventative nutraceutical as well.
Maca is a supplement, so it isn't regulated. This type of adaptogen can act as an estrogen, so if you have undergone breast cancer treatment or have any hormone-sensitive conditions, speak with your doctor. Pregnant and breastfeeding women should also get medical advice about any supplements in their diet.
How do you use maca powder?
Maca powder can be added to your diet in a myriad of ways, but one of the easiest and decadent ways to incorporate it into some delicious baked goods. We think pairing an adaptogen like maca along with one of our favorite antioxidants, chocolate, is a perfect combination.
Here's our happy, healthy, possibly libido-boosting, and absolutely delicious, Maca Chocolate Chip Cookies.
Enjoy!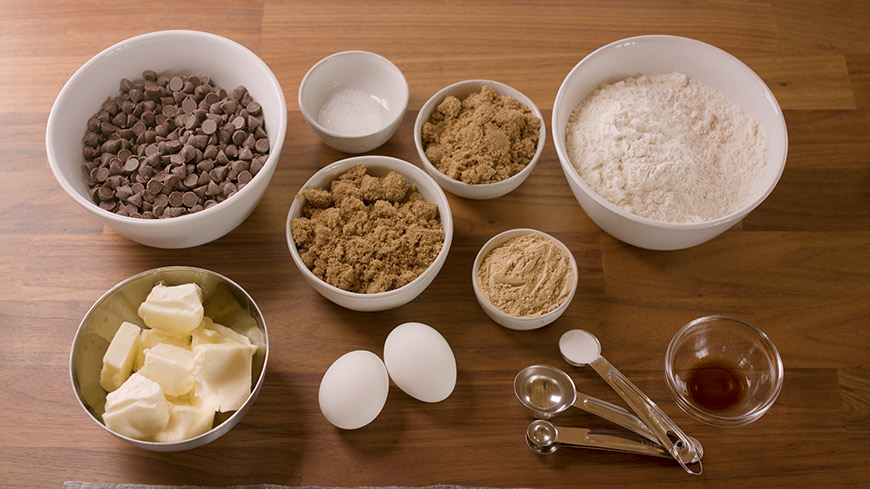 2 cups flour
1⁄4 cup your favorite maca Powder
1 1⁄2 cups brown sugar
1 cup (2 sticks) soft butter
2 eggs
1 tsp vanilla extract
1 tsp baking soda
1 tsp salt
2 cups semi-sweet chocolate chips
Preheat oven to 350F
Cream together butter and brown sugar.
Beat in the eggs one at a time then stir in the Vanilla.
In a separate bowl combine flour, maca powder, baking soda and salt.
Gradually add the dry ingredients and chocolate chips into the butter and eggs mixing thoroughly.
Drop dough by a rounded tablespoon about 2 inches apart onto a slightly greased baking sheet.
Bake for approximately 10 minutes until edges are golden brown. Remove carefully from oven.